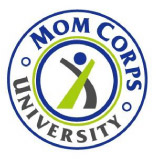 I mention this a day late and a dollar short, but Moms Corps, the company who (since 2005) has been helping women find flexible employment, is having an educational workshop series today for women focusing on the current issues affecting both career and family. The conference takes place this morning from 9 am to 11:30 am at the Terry College of Business Executive Education Center in Atlanta, Georgia. Too late for anyone outside of Atlanta to make plans to attend now, but a good opportunity to note it (and note the Mom Corps resource in general).
How to Find Telecommuting Jobs at MomCorps.com
To find telecommuting jobs, you'll need to go to their advanced search page.
On the Advanced Job Search page, select your field of expertise, your area, and the highest degree you obtained. And be honest, MomCorps is interested in helping you find a perfect fit for you and the potential employer. Then chose the type of job you're looking for (contract, part-time permanent, or full-time flexible). If you're open to any, check them all!
For "Location Flexibility" you'll want to be sure to check Telecommute.
Then choose your career level, travel preferences, work experience, and your weekly hour preferences. Enter Minimum and Maximum Rates if you wish, though I'd leave them blank, as well as your Rate Occurrence (hourly or yearly).
By leaving every choice as open as possible, I only received 6 job posting results. It could be that defining your skill set more in depth would result in more listings for you search.
If I were seriously looking, I'd fill out the Candidate Registration to create a profile for myself by filling out their questionnaire and uploading my resume (which is free).
Incidentally, MomCorps makes money through the staffing services it offers as well as allowing companies to purchase direct access to their database of talent. Companies can either post professional flexible and part-time jobs (and hope for applications) OR they can purchase access to search resumes and then contact candidates themselves.
See why I say I'd create a profile and upload a resume?!
For Employers