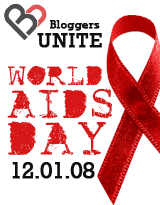 Today is world AIDS day, so I'm joining other bloggers around the world, uniting in an attempt to harness the power of the blogosphere to make the world a better place and raise awareness.
For me, mothers and children affected by AIDS breaks my heart, so I'm sharing a couple of things online that I find particularly moving and even inspiring. . .
mothers2mothers is a program across Africa, designed to help HIV-positive pregnant women care for themselves and avoid transmission of the virus to their babies. They are counseled by "Mentor Mothers" who have already benefited from m2m. . .
This YouTube video insert
was produced by

Johnson & Johnson.
Learn more at their website
Johnson & Johnson's Connect.
The World Vision Experience: AIDS takes you on an unforgettable, audio-guided experience into the lives of children living in an AIDS-affected communities in Africa.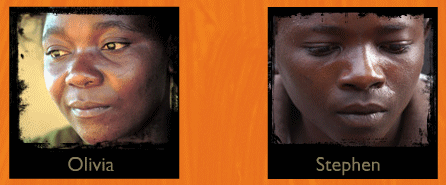 Please Note:
These stories are not for the faint of heart and not for children to watch without you.